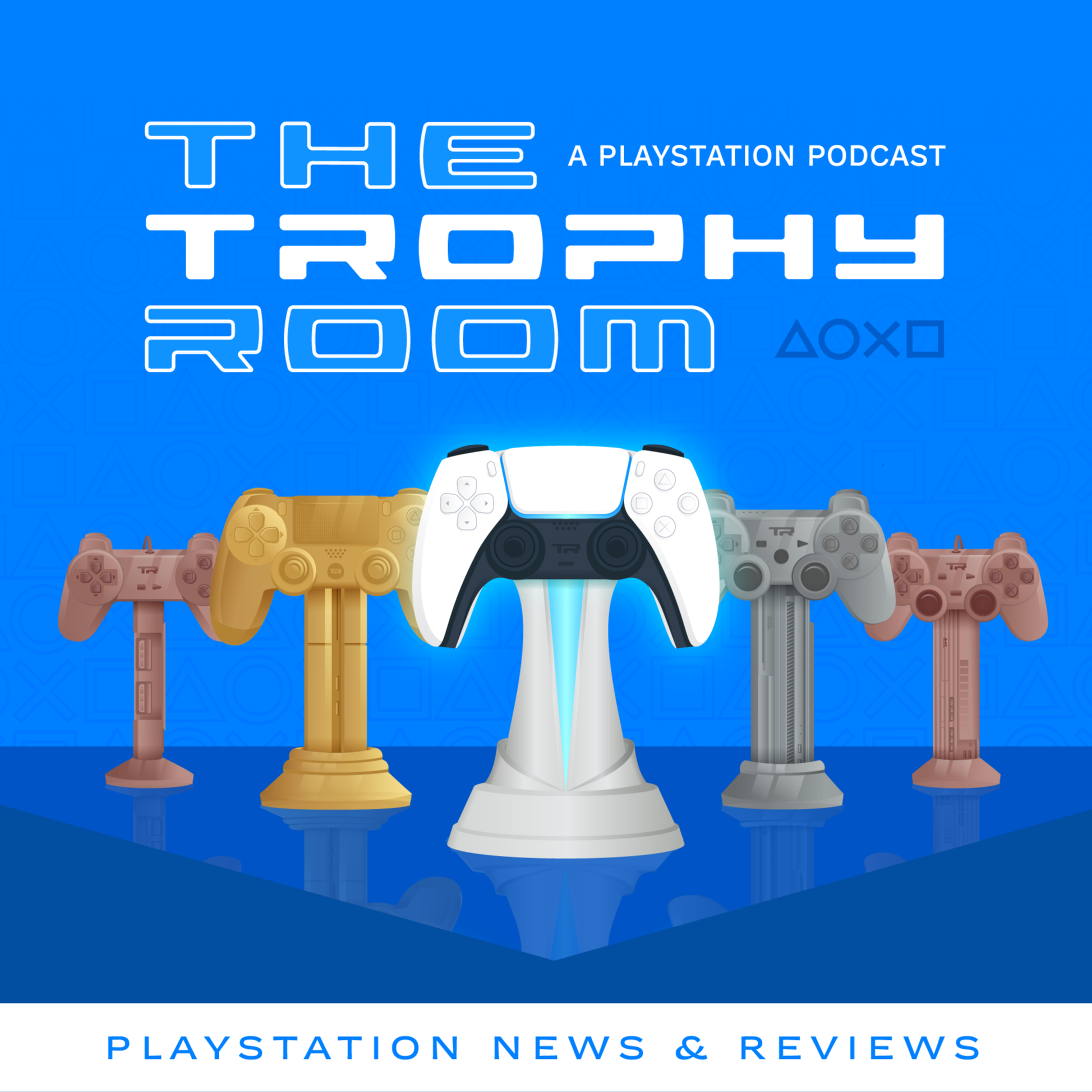 A PlayStation Podcast Made by the Players for the Players! A PlayStation Show for all things PlayStation 5 (PS5), PlayStation 4 (PS4), PlayStation VR2 (PSVR2), indie games, and PS exclusives. Here, you'll find the weekly rundown of PlayStation gaming news, rumors, leaks, reviews, and opinions revolving around the Sony ecosystem.
Episodes
Thursday Oct 27, 2022
Thursday Oct 27, 2022
Follow The Trophy Room
ExtraLife: https://bit.ly/3RWjGmr 
Patreon: https://www.patreon.com/BadBit
Discord: https://discord.gg/wPNp3kC
Twitter: https://twitter.com/PSTrophyRoom
Twitch: https://www.twitch.tv/badbit
--------------
This week on The Trophy Room A PlayStation Podcast hosts Joseph and Kyle talk about how Xbox CEO Phil Spencer has clarified that he wants Call of Duty franchise to be treated like Minecraft and keep the franchise running on PlayStation as well as expand it to other platforms such as the Nintendo Switch. Xbox also expects a Game Pass price increase soon. This is after fighting with the CMA has led them to a possible compromise. Meaning CoD Monderwarfare isn't going anywhere anytime soon. Naughty Dog rumors keeps popping up this time with the Visual Arts team partnering with ND on an unannounced game hints leading to an uncharted Remake in the works. God of War Ragnarok gets a deep dive into the games combat as well as CD Projekt Red working on an  Witcher Remake in Unreal Engine 5 as well as why every one is angry at the IGN Call of Duty Modern warfare 2 singleplayer review.