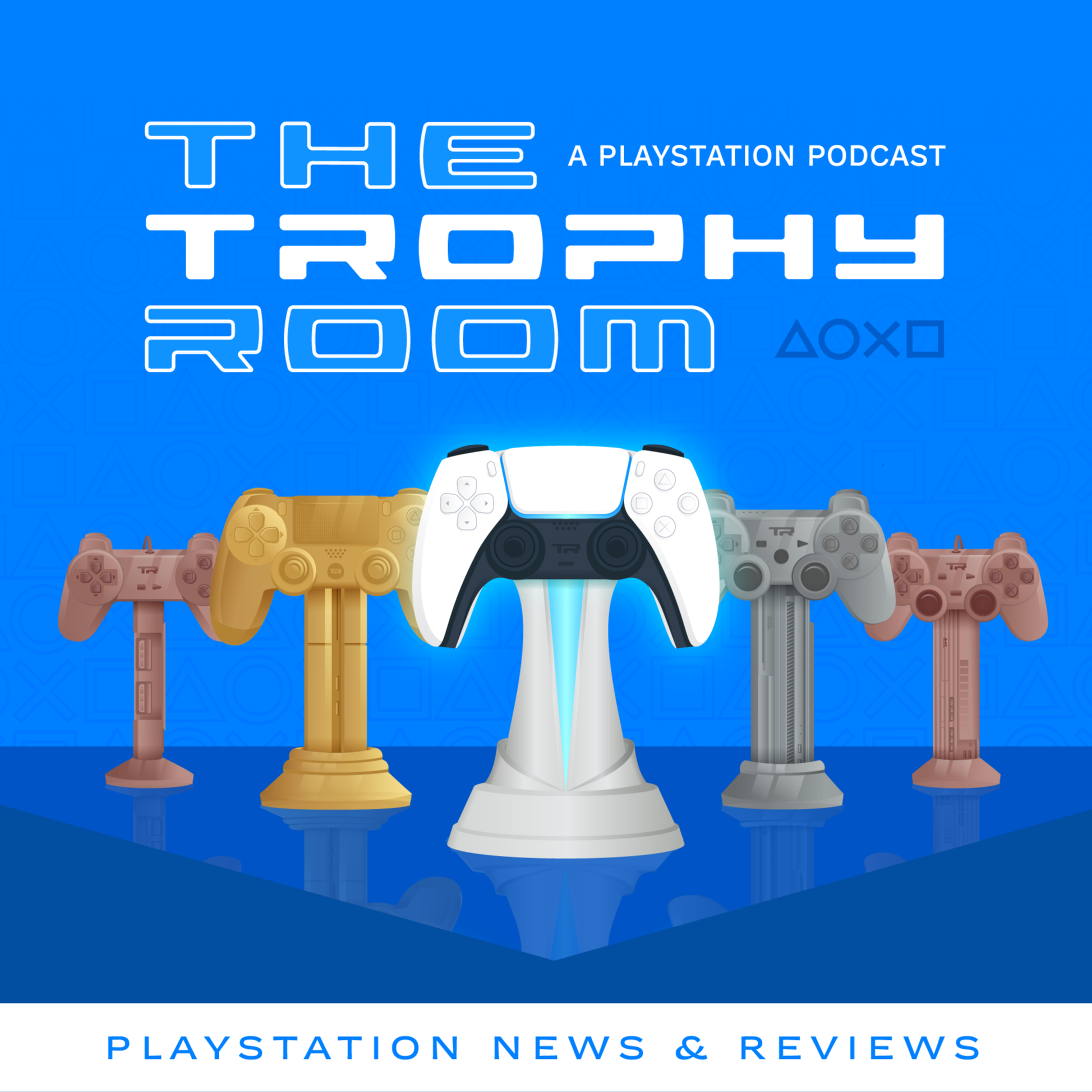 A PlayStation Podcast Made by the Players for the Players! A PlayStation Show for all things PlayStation 5 (PS5), PlayStation 4 (PS4), PlayStation VR2 (PSVR2), indie games, and PS exclusives. Here, you'll find the weekly rundown of PlayStation gaming news, rumors, leaks, reviews, and opinions revolving around the Sony ecosystem.
Episodes
Thursday Jan 20, 2022
Thursday Jan 20, 2022
Follow the show!
Patreon: https://www.patreon.com/PSTrophyRoom​​
Discord: https://discord.gg/wPNp3kC​
Twitter: https://twitter.com/PSTrophyRoom
NEW Merch: https://bit.ly/3fEz5aU ​​
---------------------------------------------
This week on The Trophy Room A PlayStation podcast Joseph and Kyle talk on the show the single biggest news to ever land in the video game industry. Microsoft Xbox has purchased Activision Blizzard King for 68 billion dollars. Serving as the largest acquisition in the video game industry! this means Xbox first-party now includes Beenox, Demonware, Digital Legends Entertainment, High Moon Studios, Infinity Ward, Raven Software, Sledgehammer Games, Solid State, Toys for Bob, Treyarch, Blizzard Entertainment, King.com Limited, Major League Gaming Corp, Activision Blizzard Studios, Activision Blizzard Consumer Products Group... THATS A LOT OF GAMES. This hurts PlayStations wallet no doubt as Call of Duty alone makes it to the top PlayStation selling game year in year out. The news itself caused Sony stock to plunge over 13% losing the company over 20 billion dollars