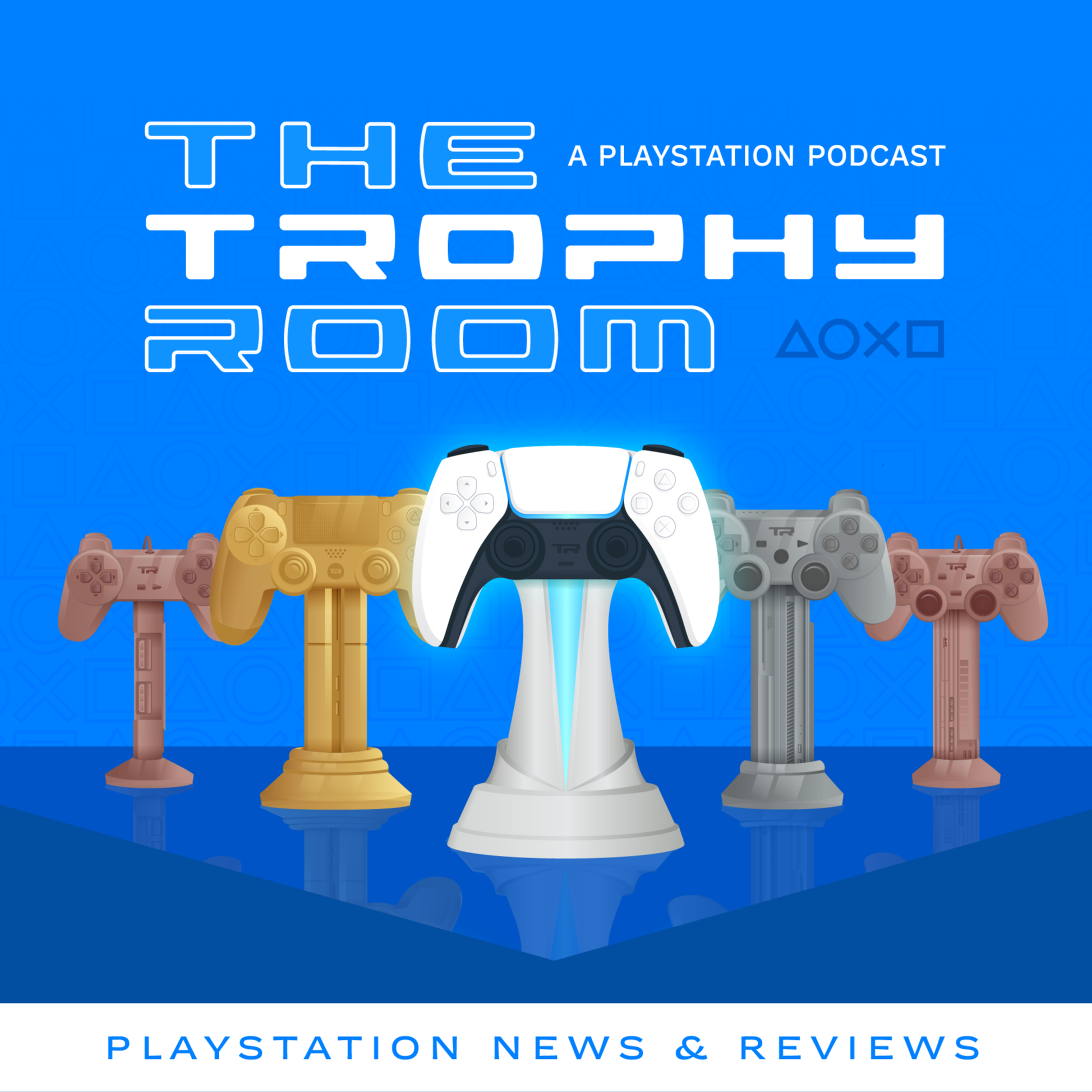 A PlayStation Podcast Made by the Players for the Players! A PlayStation Show for all things PlayStation 5 (PS5), PlayStation 4 (PS4), PlayStation VR2 (PSVR2), indie games, and PS exclusives. Here, you'll find the weekly rundown of PlayStation gaming news, rumors, leaks, reviews, and opinions revolving around the Sony ecosystem.
Episodes
Thursday Mar 16, 2023
Thursday Mar 16, 2023
Follow The Trophy Room
Patreon: https://www.patreon.com/pstrophyroom
Discord: https://discord.gg/wPNp3kC
Twitter: https://twitter.com/PSTrophyRoom
Merch: https://www.bonfire.com/store/the-trophy-room-a-playstation-podcast/ 
----------------------------------------------------------
This week The Trophy Room A PlayStation Podcast hosts Kyle and Joseph talk about their thoughts on the rumors that Sony has started development on a PlayStation 5 Pro as well as a possible PS5 Slim model that'll release in late or holiday 2024. More hardware for PlayStation users to come and what that may mean. As well as Guerrilla Games new blog post that talks about Horizon Burning Shores PS5 exclusive DLC that launches in less than a month and yet we know so little of what the next gen exclusive DLC will actually look like. As well as leaving the PS4 version of the game behind. Microsoft is making 10 year streaming deals with cloud streaming services as they work around PlayStation in the Activision Blizzard King Acquisition and Call of Duty Deal drama continues. Lastly we talk about what we loved from the Resident Evil 4 Remake Demo Impressions and PlayStation Plus March games and essential free games like Tchia and Meet Your Maker and so much more!