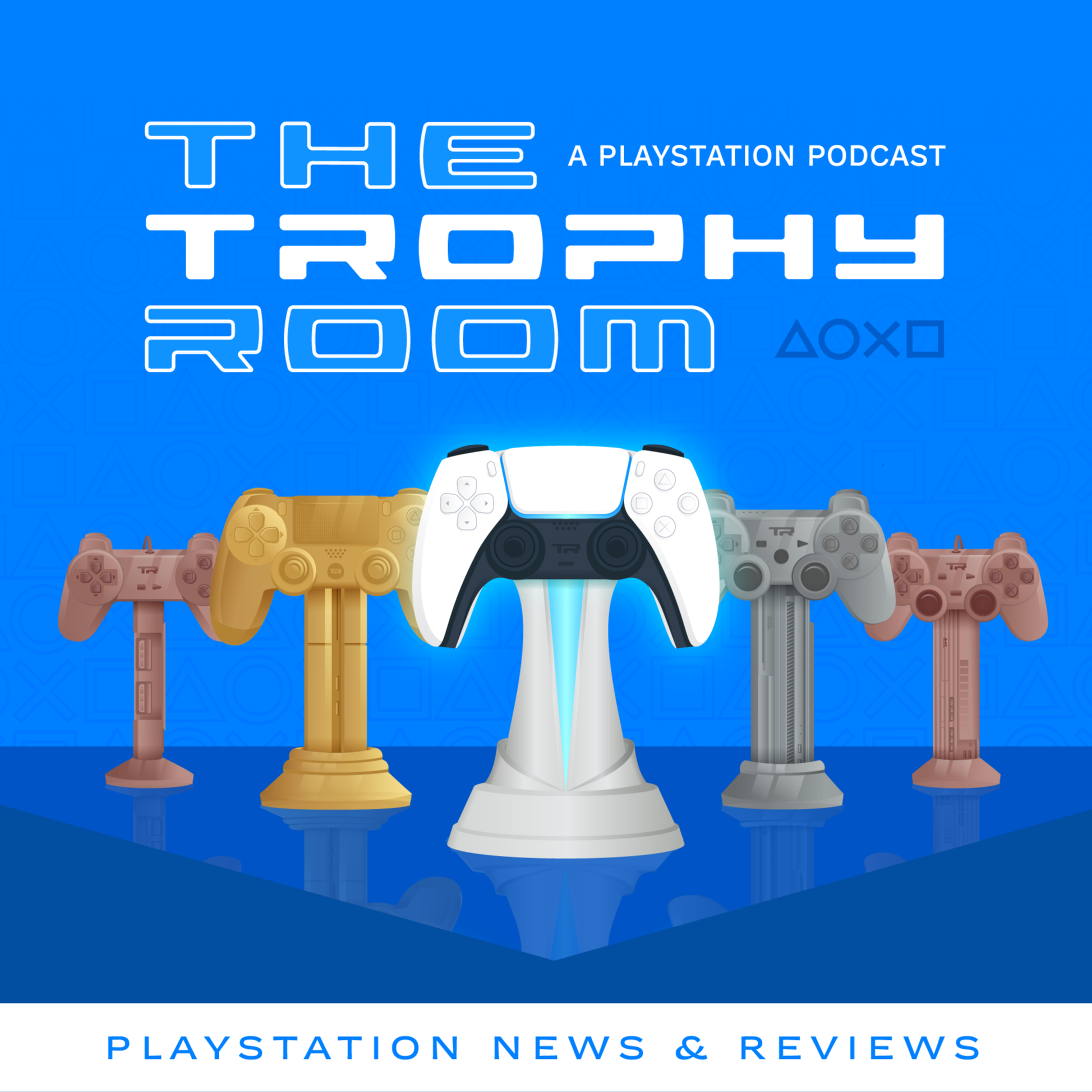 A PlayStation Podcast Made by the Players for the Players! A PlayStation Show for all things PlayStation 5 (PS5), PlayStation 4 (PS4), PlayStation VR2 (PSVR2), indie games, and PS exclusives. Here, you'll find the weekly rundown of PlayStation gaming news, rumors, leaks, reviews, and opinions revolving around the Sony ecosystem.
Episodes
Thursday Feb 16, 2023
Thursday Feb 16, 2023
Follow The Trophy Room
Patreon: https://www.patreon.com/pstrophyroom
Discord: https://discord.gg/wPNp3kC
Twitter: https://twitter.com/PSTrophyRoom
----------------------------------------------------------
Timecodes
State of Play Rumors - 12:10
Ballistic Moon Acquisition Rumors - 25:08
Xbox Game Pass hurts Sales - 31:52
PS VR2 Review - 53:05
Flash News / February PS Extra Games  - 01:35:00
Jane Perry Interview: 01:48:27
The Drop / Questions - 02:27:00
_______________________________
This week on The Trophy Room - A PlayStation Podcast hosts Joseph and Kyle talk about the rumors of PlayStation acquisition of Ballistic Moon Studios in London. State of Play inbound in February or March. The guys are joined by Sean Vegvari of Console Ceatures to talk about his hands on review of the playstation vr 2 and if PSVR2 is worth it for newcomers or if only hardcore users will take advantage of PS VR2 features like the new sense controllers. The crew interviews Jane Perry the voice of Rogue in Cyberpunk, Diana Burnwood in Hitman, and Selene in Housemarque's Returnal. As we talk about her experience in the industry as well as making Sony's AAA exclusive thats now on PC, Steam, and Epic Games. The crew talks about the revelations coming out of Microsoft and Xbox admission that Xbox Game Pass Cannibalizes video game sales. As MS fights the CMA, EU, FTC, and other regulatory bodies over the Activision Blizzard Deal. The NEW PlayStation Extra and Premium like Legend of Dragoon on PS1, Wild Arms 2 on psone, Horizon Forbidden West, The Quarry, Outriders, and so much more!