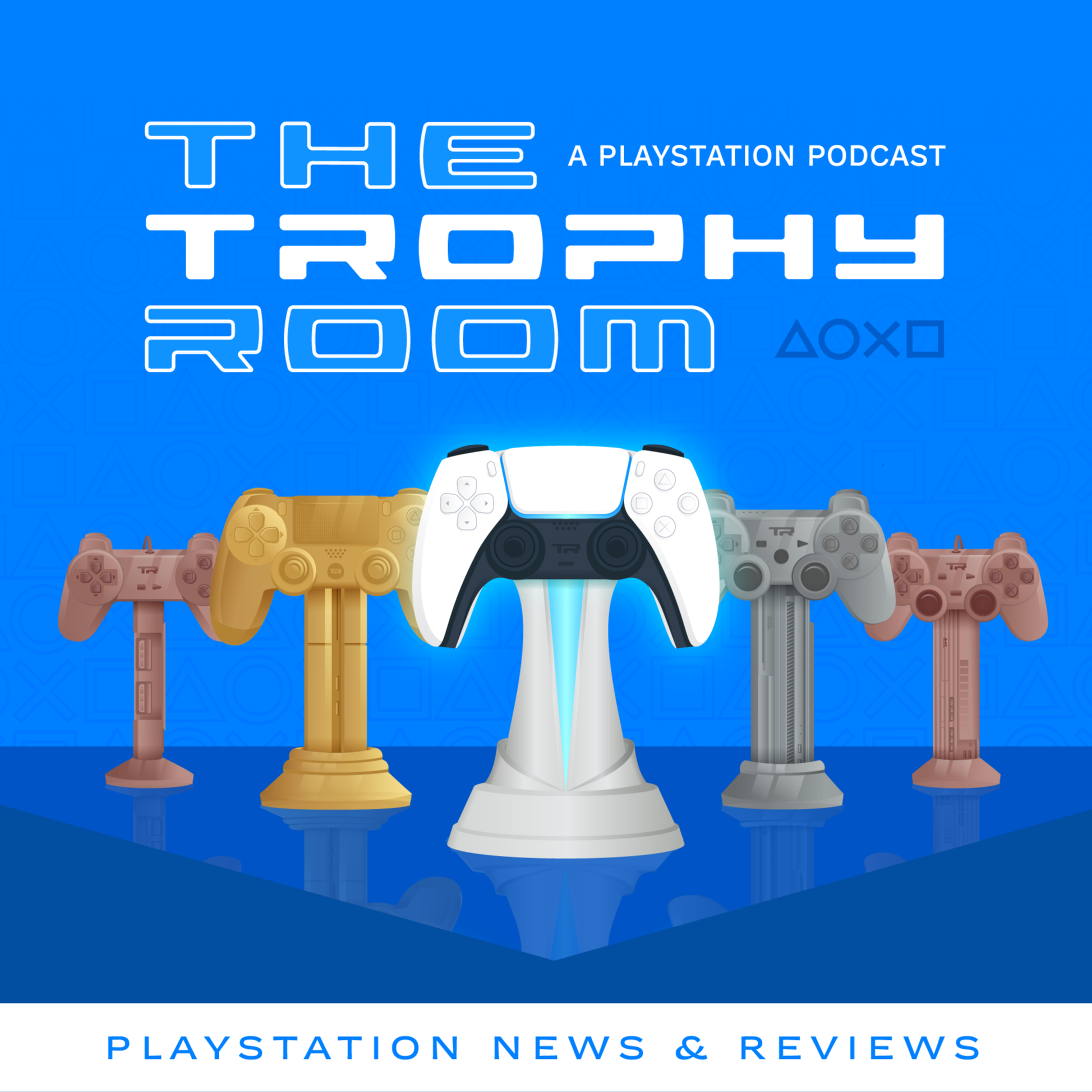 A PlayStation Podcast Made by the Players for the Players! A PlayStation Show for all things PlayStation 5 (PS5), PlayStation 4 (PS4), PlayStation VR2 (PSVR2), indie games, and PS exclusives. Here, you'll find the weekly rundown of PlayStation gaming news, rumors, leaks, reviews, and opinions revolving around the Sony ecosystem.
Episodes
Thursday Mar 30, 2023
Thursday Mar 30, 2023
Follow The Trophy Room
Patreon: https://www.patreon.com/pstrophyroom
Discord: https://discord.gg/wPNp3kC
Twitter: https://twitter.com/PSTrophyRoom
Merch: https://www.bonfire.com/store/the-trophy-room-a-playstation-podcast/ 
----------------------------------------------------------
This week The Trophy Room A PlayStation Podcast host Joseph and Kyle talk about Ubisoft and Tencent pulling out of E3 2023 will this be the official end of the Electronic Expo showcase event. As an end of an era for the game industry as more big publishers the likes of Ubisoft, Tencent, Xbox, PlayStation, Devolver Digital, Nintendo all have pulled out of the event. The Last of Us PC Release has been met with massive pushback as the PC steam version is barely functional. As Naughty Dog and Iron Galaxy take the blame for the poor performance. Resident Evil 4 Remake is breaking sales records alongside the PlayStation 5 out selling the PlayStation 4 and PlayStation 2 combined new April PS Plus games for April are revealed and so much more!