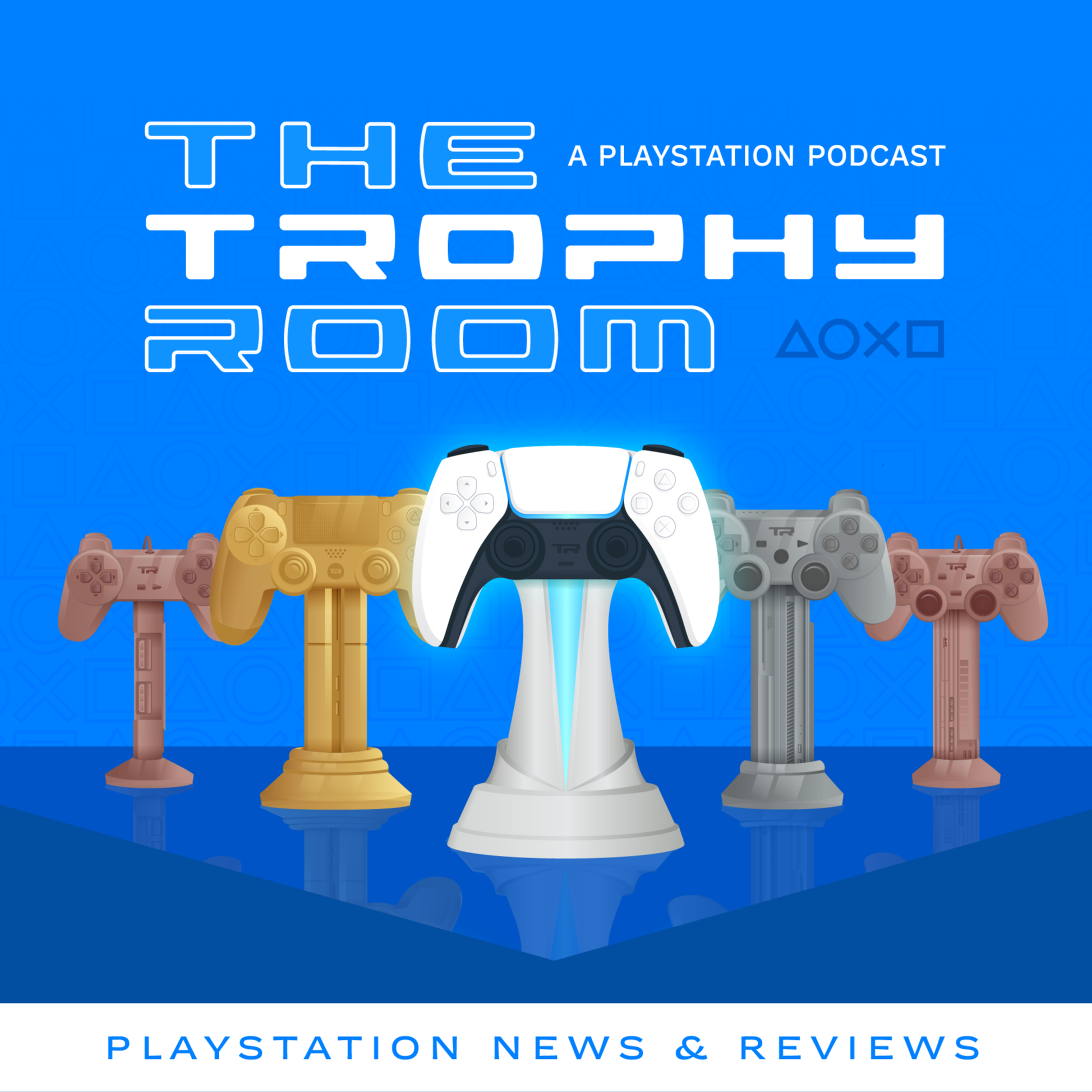 A PlayStation Podcast Made by the Players for the Players! A PlayStation Show for all things PlayStation 5 (PS5), PlayStation 4 (PS4), PlayStation VR2 (PSVR2), indie games, and PS exclusives. Here, you'll find the weekly rundown of PlayStation gaming news, rumors, leaks, reviews, and opinions revolving around the Sony ecosystem.
Episodes
Thursday Feb 02, 2023
Thursday Feb 02, 2023
Follow The Trophy Room
Patreon: https://www.patreon.com/pstrophyroom
Youtube: https://www.youtube.com/@PSTrophyRoom 
Discord: https://discord.gg/wPNp3kC
Twitter: https://twitter.com/PSTrophyRoom
____________________________________________________
This week on The Trophy Room - A PlayStation Podcast hosts Joseph and Kyle talk about the Bloomberg reporting from Jason Schreier claims that Sony has halved the production of the PlayStation VR2 after soft pre-orders. But the lack of excitement over the new PSVR 2 is something to note as Sony has seemly stuck to blog posts in order to drum up hype for the new virtual reality headset. PlayStation has a new marketing beat called Live from PS5 where they show noteable playstation exclusives like God of War Ragnarok (That is the fastest selling PlayStation game ever), Horizon's Aloy makes an apearance, Final Fantasy 16, and a shot of Uncharted where theres a facless female lead instead of the iconic Nathan Drake. Did Sony tease Uncharted 5 and who should replace Nathan as the new main protagonist? Horizon Multiplayer project gameplay has leaked online and it looks pretty damn good! As well as Dead Space Remake, DualSense Edge Impressions, and SEASON: A Letter to the Future review and so much more.