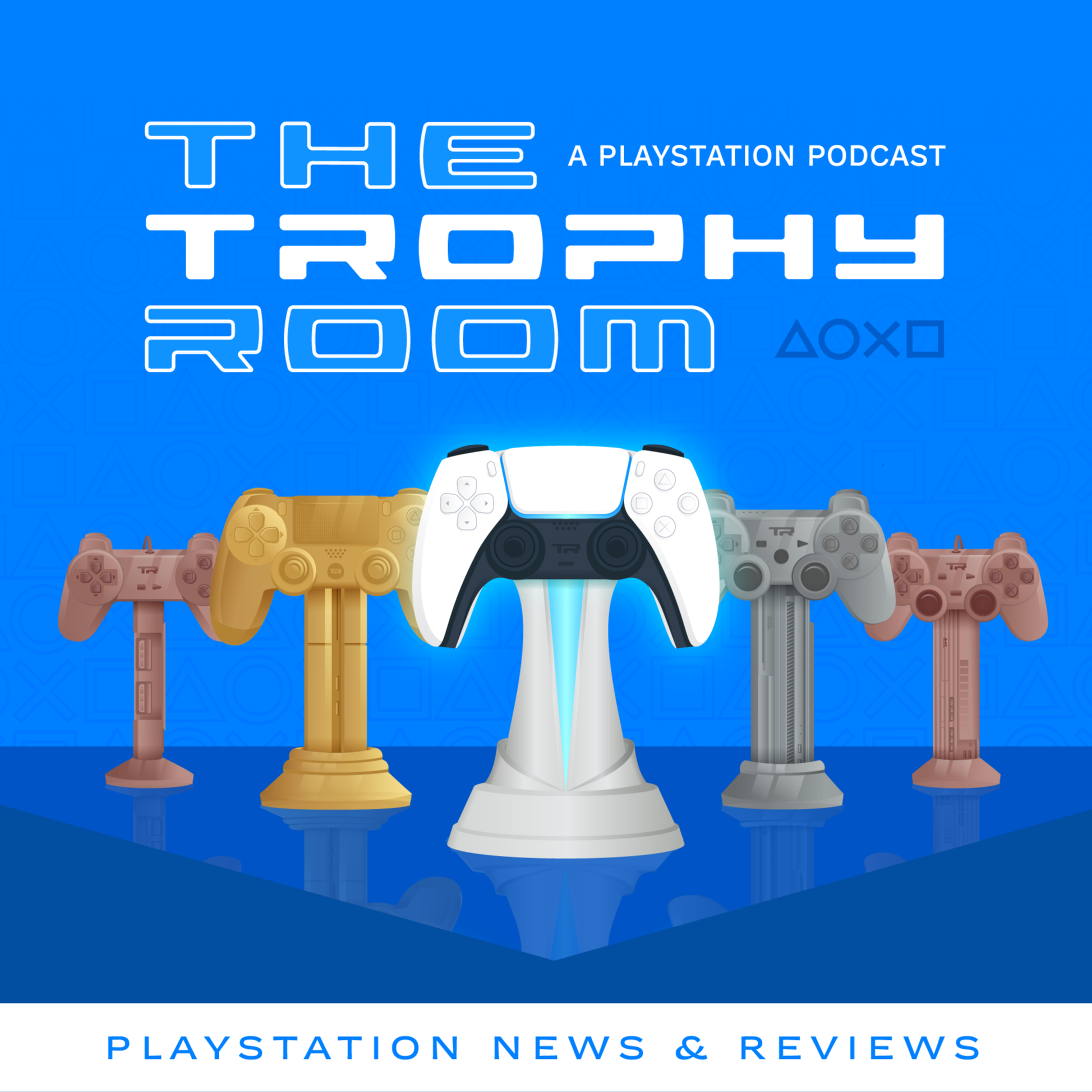 A PlayStation Podcast Made by the Players for the Players! A PlayStation Show for all things PlayStation 5 (PS5), PlayStation 4 (PS4), PlayStation VR2 (PSVR2), indie games, and PS exclusives. Here, you'll find the weekly rundown of PlayStation gaming news, rumors, leaks, reviews, and opinions revolving around the Sony ecosystem.
Episodes
Wednesday Feb 22, 2023
Wednesday Feb 22, 2023
Follow The Trophy Room
Patreon: https://www.patreon.com/pstrophyroom
Discord: https://discord.gg/wPNp3kC
Twitter: https://twitter.com/PSTrophyRoom
____________________________________________
The week on The Trophy Room A PlayStation Podcast hosts Kyle and Joseph talk about their predictions to the February State of Play and what we're expecting to see from the 10 PlayStation third-party games, five new PlayStation VR2 games, and the extensive look at Rocksteady's Suicide Squad Kill the Justice league that PlayStation seemingly has the marketing rights to and whether no PS5 first party games will be shown at a PlayStation showcase. Microsoft makes their most convincing closing arguments to EU regulatory bodies as its shows its made ABK deals with both Nintendo and a commitment to bring Activision Blizzard King and Xbox games to its cloud competitor Nvidia Cloud Gaming service a deal to strengthen Xbox Game Pass chances it scoring big and locking in Call of Duty for the long term as well as our interview with Moss Book One and Book 2 developer Polyarc on porting the game to PS VR2 and much more!