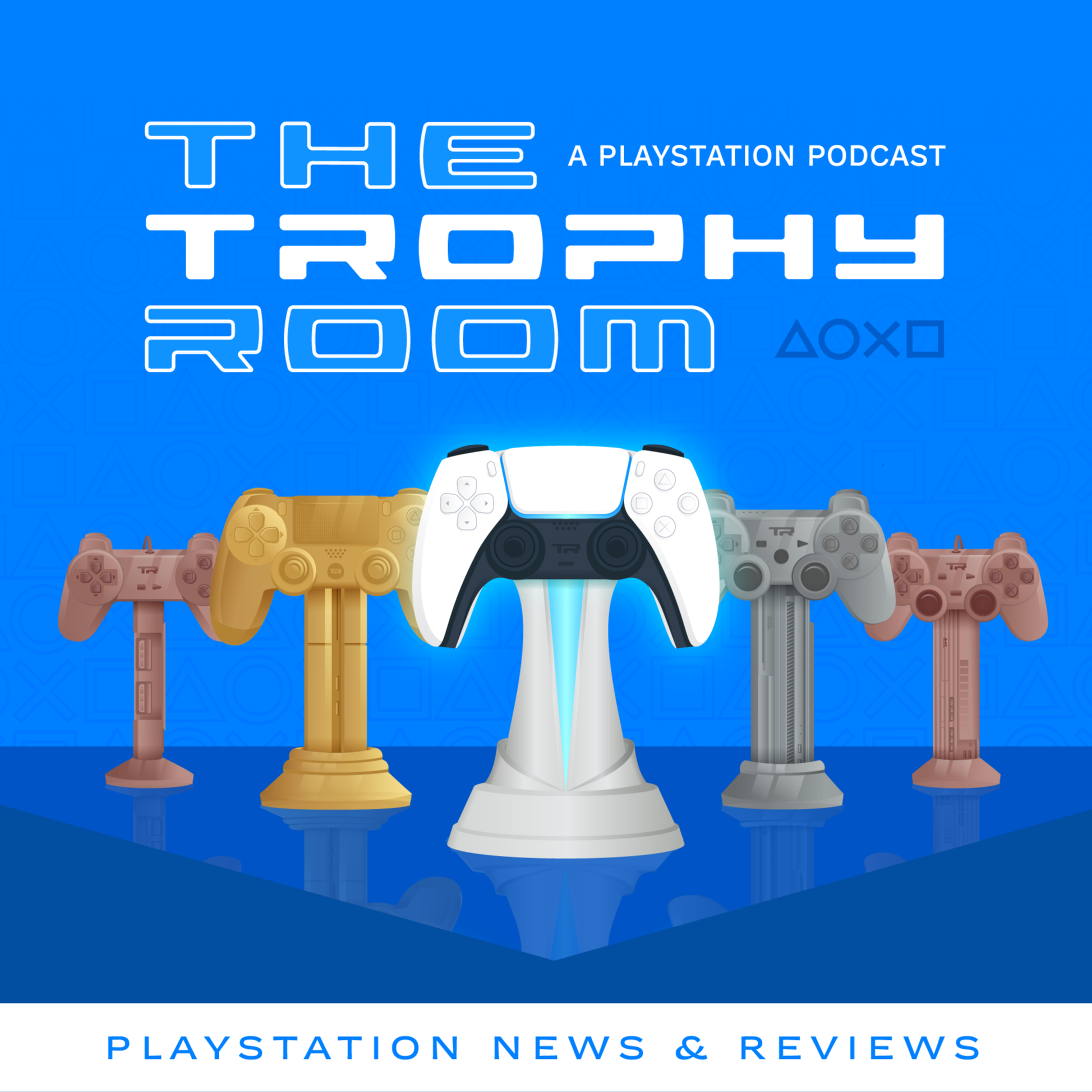 A PlayStation Podcast Made by the Players for the Players! A PlayStation Show for all things PlayStation 5 (PS5), PlayStation 4 (PS4), PlayStation VR2 (PSVR2), indie games, and PS exclusives. Here, you'll find the weekly rundown of PlayStation gaming news, rumors, leaks, reviews, and opinions revolving around the Sony ecosystem.
Episodes
Thursday Mar 02, 2023
Thursday Mar 02, 2023
Follow The Trophy Room
Patreon: https://www.patreon.com/pstrophyroom
Discord: https://discord.gg/wPNp3kC
Twitter: https://twitter.com/PSTrophyRoom
----------------------------------------------------------
Timecodes
Mortal Kombat 12 - 00:10:00
Final Fantasy 16 - 00:19:28
Elden Ring DLC - 00:32:20
Luminous Productions Folds - 42:50
FLASH NEWS & Questions - 48:30
Danielle Bisutti Interview - 1:15:03
Ragnarok Spoiler Territory - 01:59:12
————————————————
The week on The Trophy Room A PlayStation Podcast hosts Kyle and Joseph talk about their thoughts on Final Fantasy 16 Previews Yoshi P refers to God of War Ragnarok style approach to level design as its the biggest departure for the franchise. Mortal Kombat 12 leaks out of the CEO conference call. The Elden Ring DLC is revealed. Will it come out in 2023? Sony reveals PlayStation Playmakers their influencer program. Luminous Productions folds into Square Enix. We sat down with Danielle Bisutti, the voice of Freya from God of War Ragnarok.